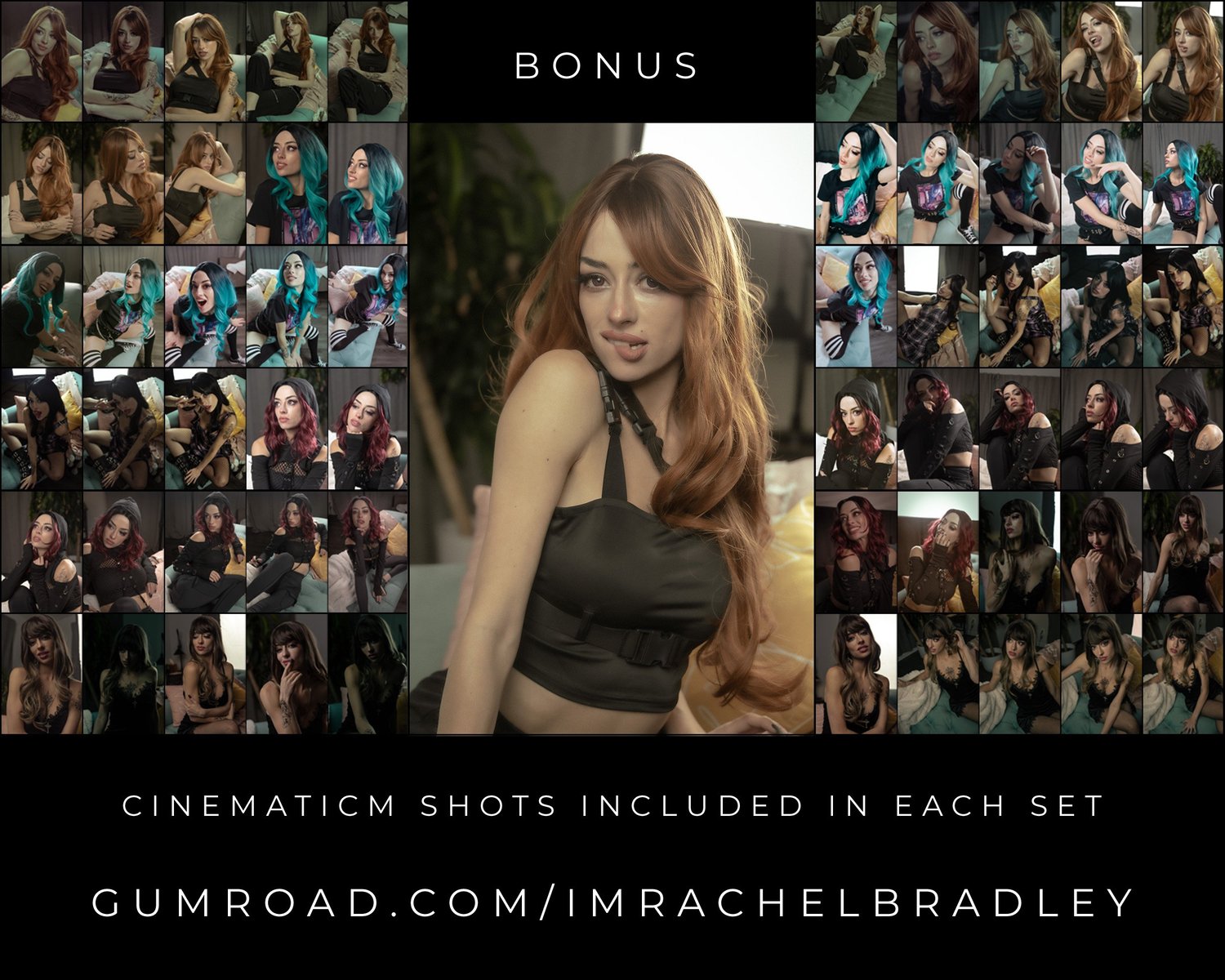 Goth Vibes - Pose Reference for Artists
783 high resolution reference images for use in your personal and commercial work.
--
5 goth themed outfits with dynamic, character-driven poses. Take your character design and illustration skills to the next level!
You can buy individual outfits for $2.50, or all for for $10 (that means you get one for free!).
01. Plaid- 142 photos
02. Vampy- 162 photos
03. Cargo- 167 photos
04. Anime- 172 photos
05. Straps- 140 photos
Bundle- All 783 photos (get one pack free when you buy all together)
--
While credit is not required, I love to see how you use my photos and share your creations with my followers! Tag me on Instagram (@imrachelbradley).
--
Resolution: 6720px  by  4480px