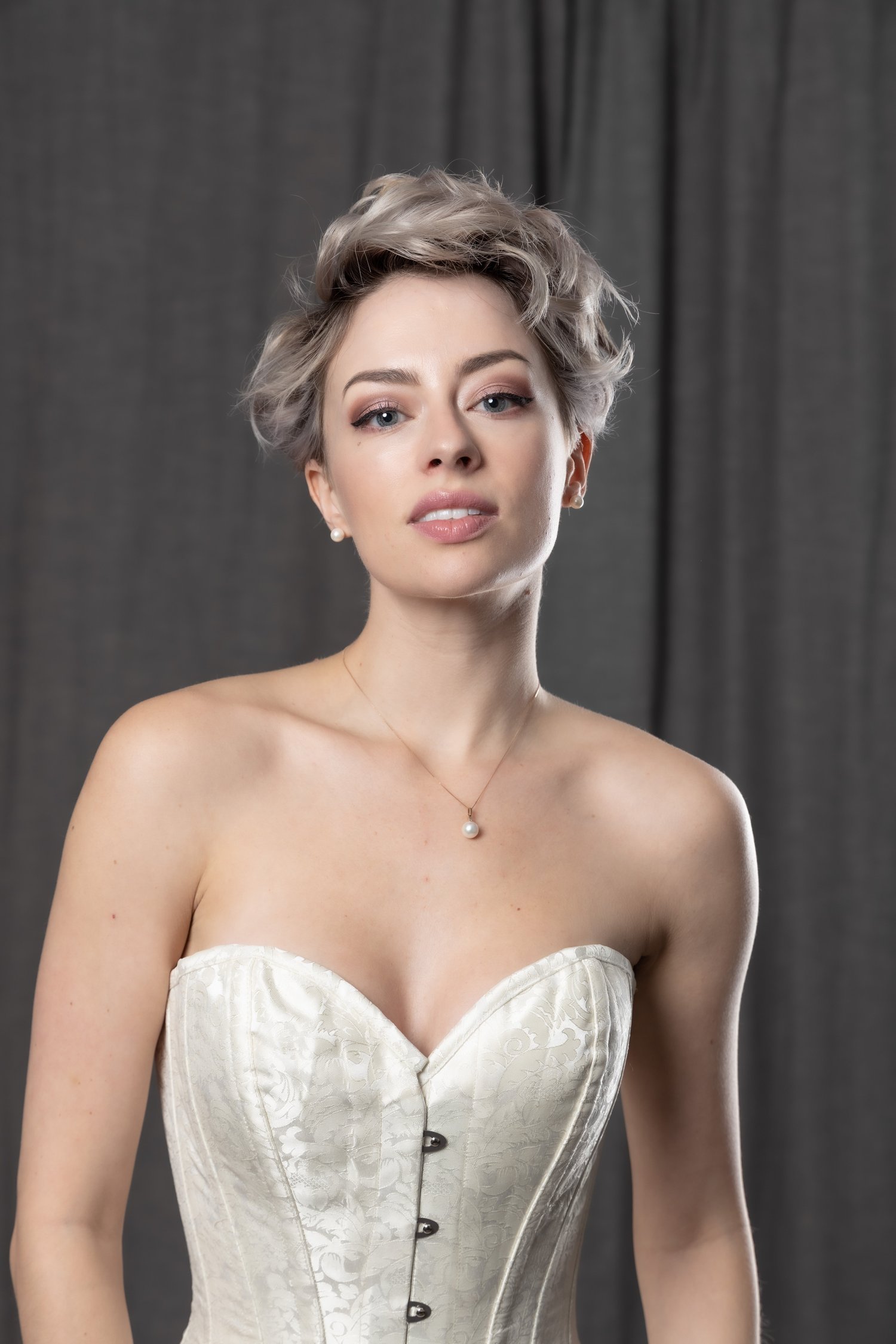 Icy Blonde - Portrait Pose Reference for Artists
Pay what you want:
(minimum $6.00)
147 high resolution (6720px  by  4480px) reference images for use in your personal and commercial work.
--
When I recently rediscovered my curling iron, I got inspired to create this look which plays up my current icy blonde pixie with a bit of a vintage, glamourous twist!
This portrait pack dons an ivory corset and pearls, and as well as our usual variety of angles and poses, there are also some shots with dried flowers and others with a faux fur coat to complete the look.
This one will be really fun if you're a fan of subtle colours! With the soft lighting and muted palette, this will be great for helping you fine tune your eye to pick up subtle hue and value shifts (or exaggerating and stylising!).
--
While credit is not required, I love to see how you use my photos and share your creations with my followers! Tag me on Instagram (@imrachelbradley).
--
Licence Information:
This license does not cover redistribution of any kind, but if you get in touch, we can arrange a licence that's suitable for you. If you're an artist, teacher, school, studio, or anyone with a vision to collaborate, drop me an email at rachel@imrachelbradley.com!