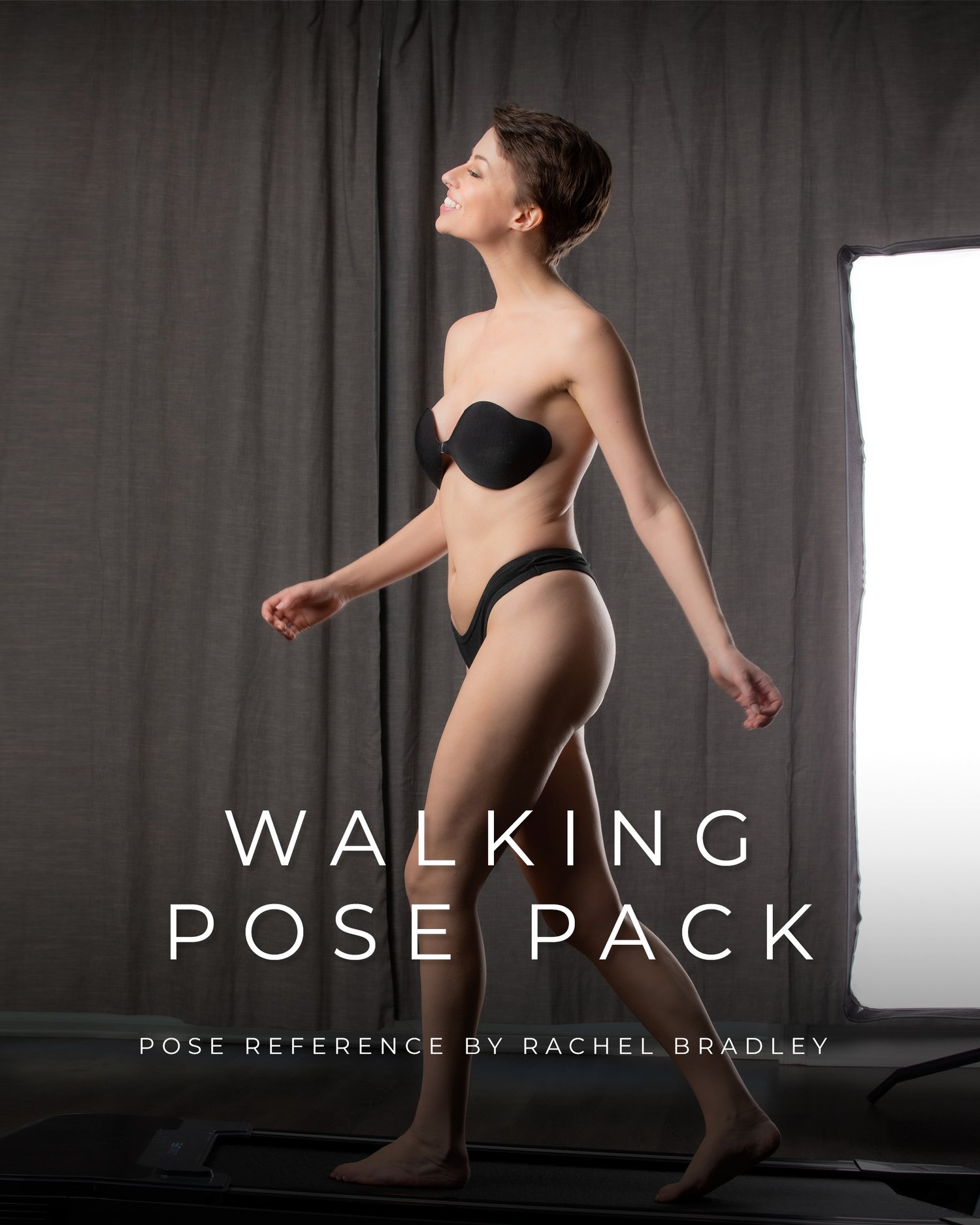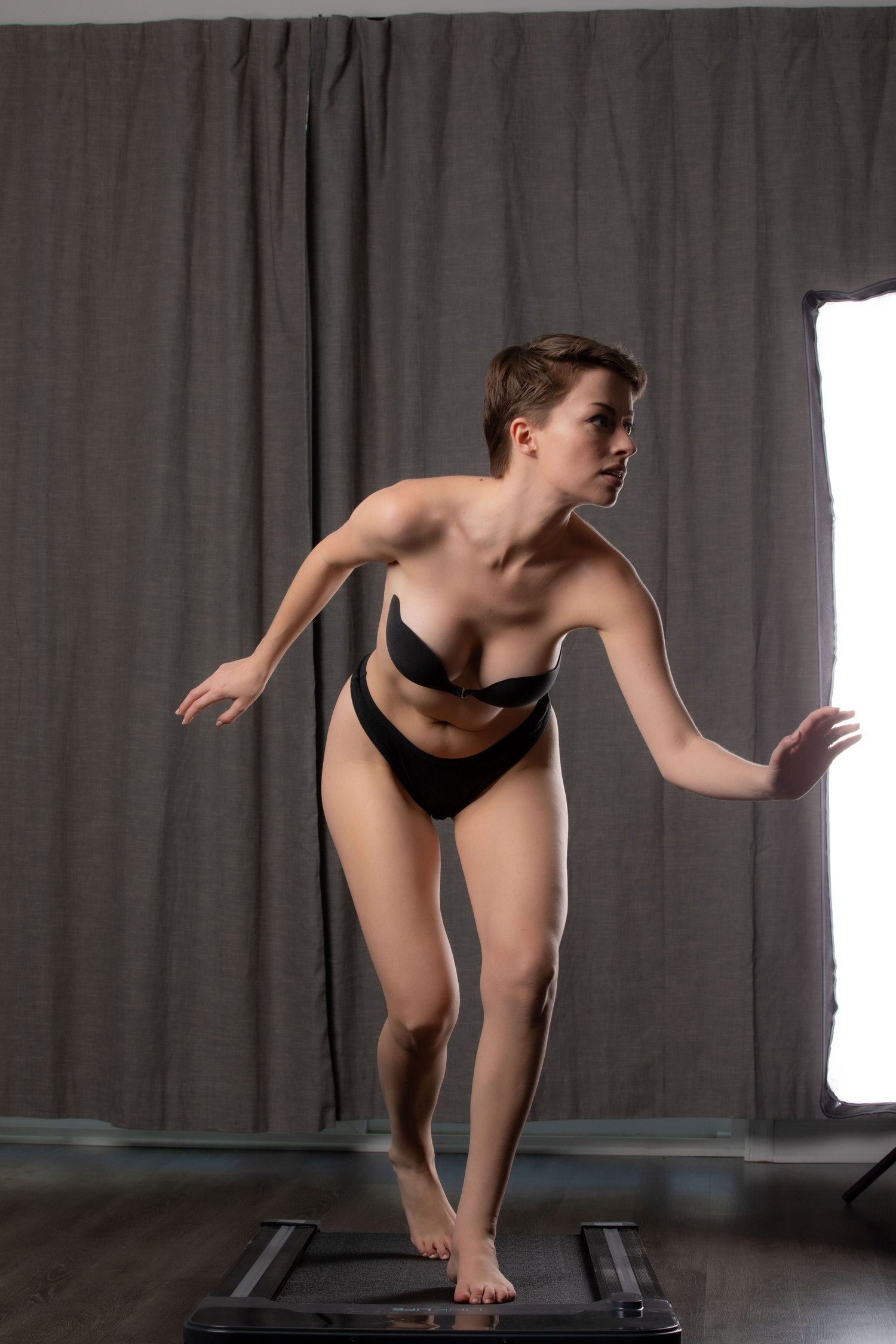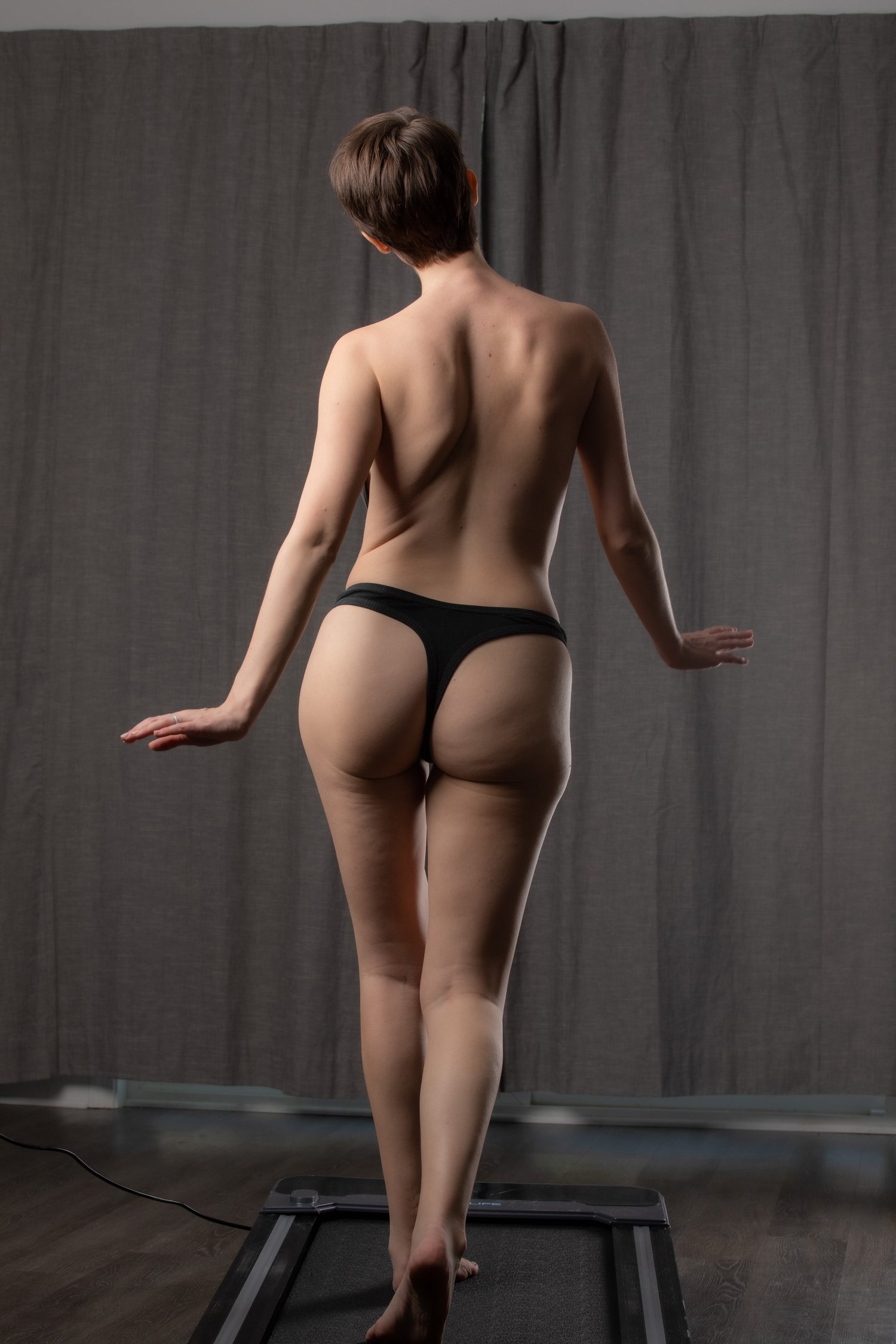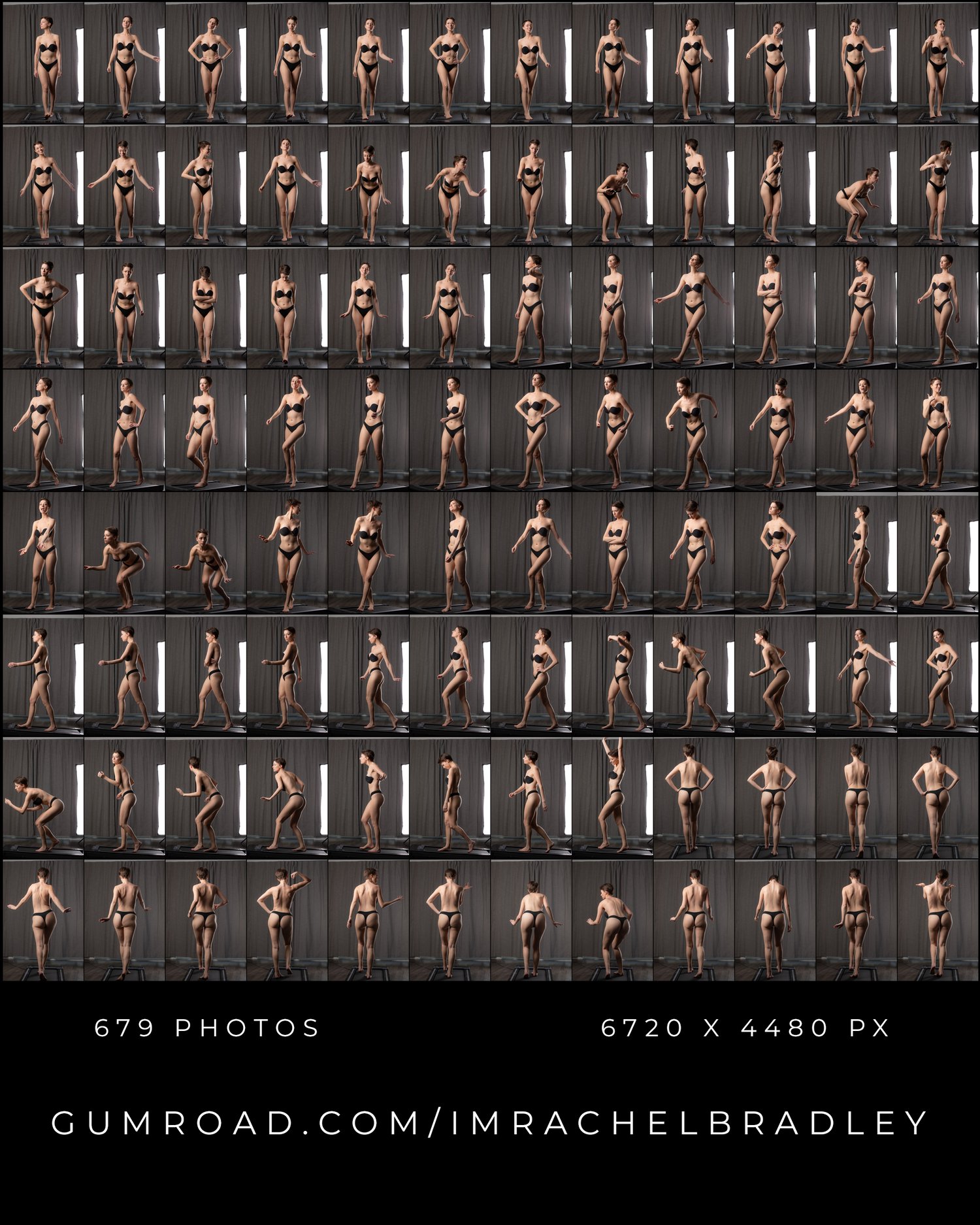 Walking Pose Pack - Pose Reference for Artists
Pay what you want:
(minimum $5.00)
679 high resolution reference images for use in your personal and commercial work.
--
This week, we're back to the essentials!
In this pack, there are 679 photos from 4 different angles (front, 3/4, side and back). Walking on the treadmill allows me to actually walk in place, which means the lighting is always spot on and the muscles are actually at work (which doesn't happen if you're just posing like you're walking or walking on the spot).
I also varied up the types of walking- from neutral to exaggerated, happy, sad, angry, confident, playful, talking, sneaking, scared... There's a lot to work from in here. And I made sure there were lots of photos at all stages of the walking cycle, too!
--
While credit is not required, I love to see how you use my photos and share your creations with my followers! Tag me on Instagram (@imrachelbradley).
--
Two folders are included in this purchase:
Standard Resolution- 4000px  by  2667px
Full Resolution- 6720px  by  4480px
--
Licence Information:
This license does not cover redistribution of any kind, but if you get in touch, we can arrange a licence that's suitable for you. If you're an artist, teacher, school, studio, or anyone with a vision to collaborate, drop me an email at rachel@imrachelbradley.com!