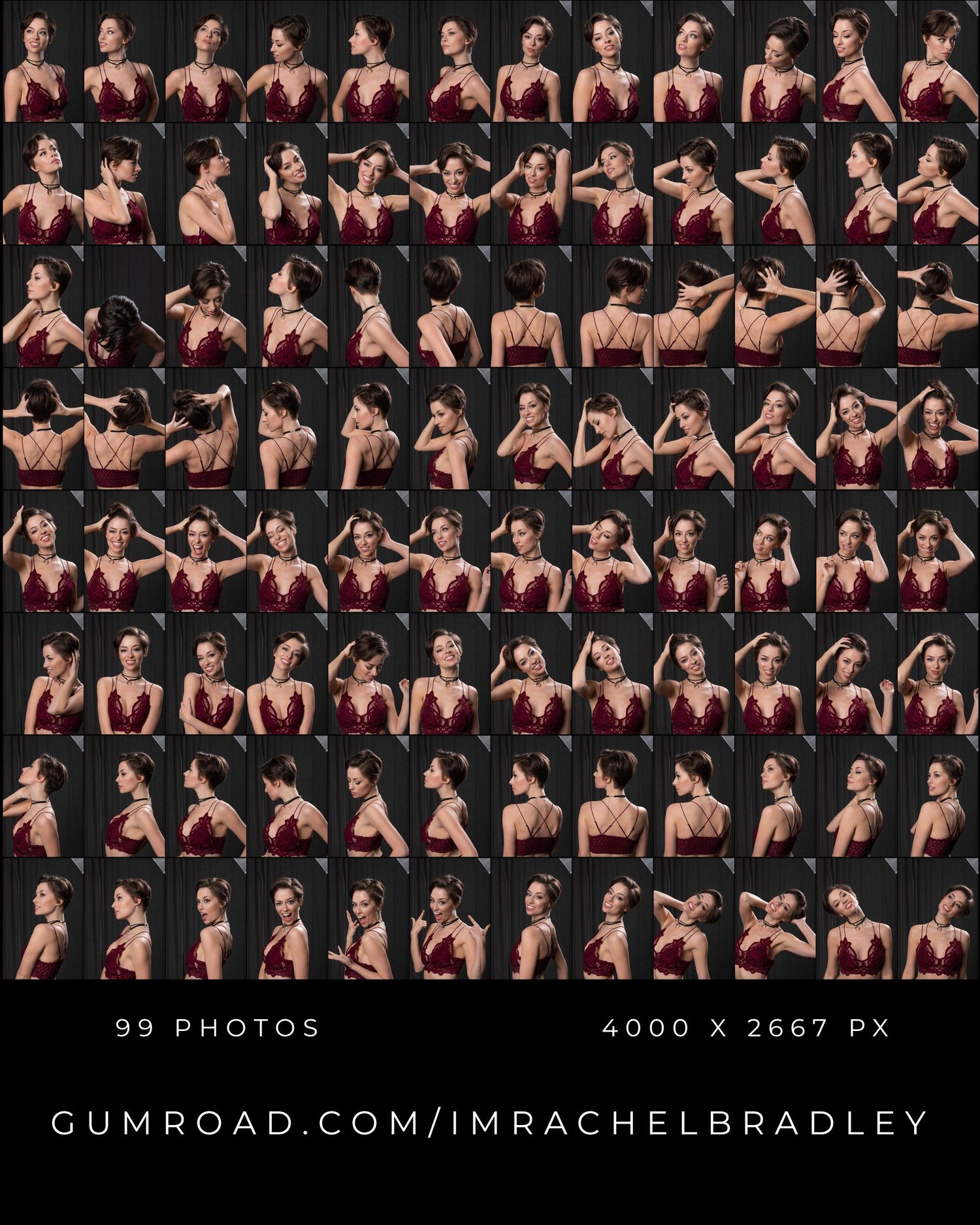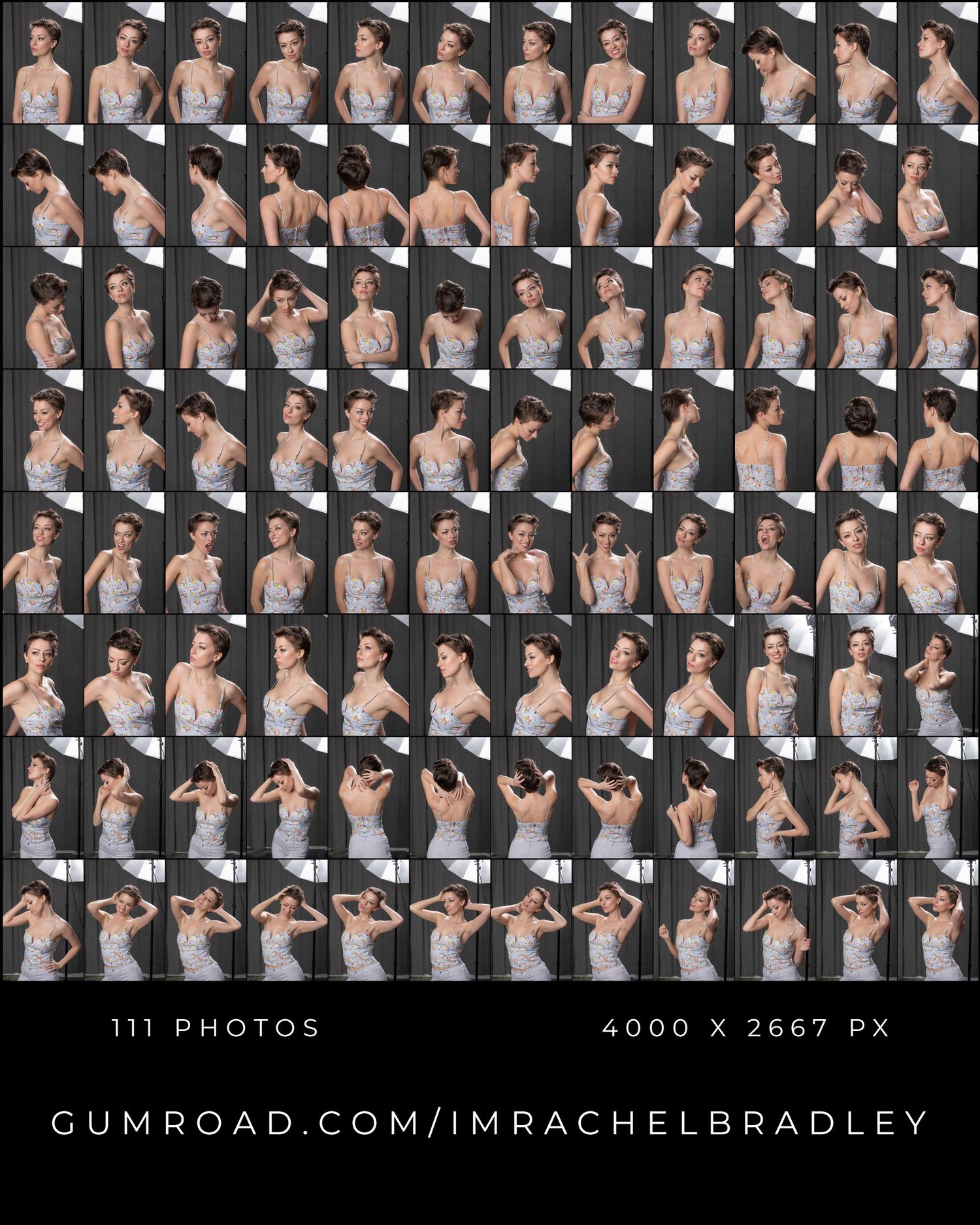 Portrait Study Bundle - Pose Reference for Artists
Pay what you want:
(minimum $19.00)
1357 high resolution reference images for use in your personal and commercial work.
$25.98 value
--
Painting portraits can be incredibly challenging, especially when we can't find the perfect reference. This bundle aims to help you there, while making it more affordable too!
There are 6 of my portrait packs included here, with a focus on lighting, angles and expressions (and a couple showing off my short hair when I went for the chop :B).
Combined, these packs are incredibly powerful and will help you solve a huge variety of challenges in your portrait paintings!
The 5 packs included are as follows (click the links to view the individual packs):
1. Portrait (Extended) (4000px by 2667px)
2. Expressions (4000px by 2667px)
3. Portrait Lighting Compendium (Comprehensive) (6720px by 4480px)
4. Short Hair Short Pack (4000px by 2667px)
5. Short(er) Hair Short Pack (4000px by 2667px)
6. Icy Blonde (6720px by 4480px)
--
While credit is not required, I love to see how you use my photos and share your creations with my followers! Tag me on Instagram (@imrachelbradley).
--
Licence Information:
This license does not cover redistribution of any kind, but if you get in touch, we can arrange a licence that's suitable for you. If you're an artist, teacher, school, studio, or anyone with a vision to collaborate, drop me an email at rachel@imrachelbradley.com!