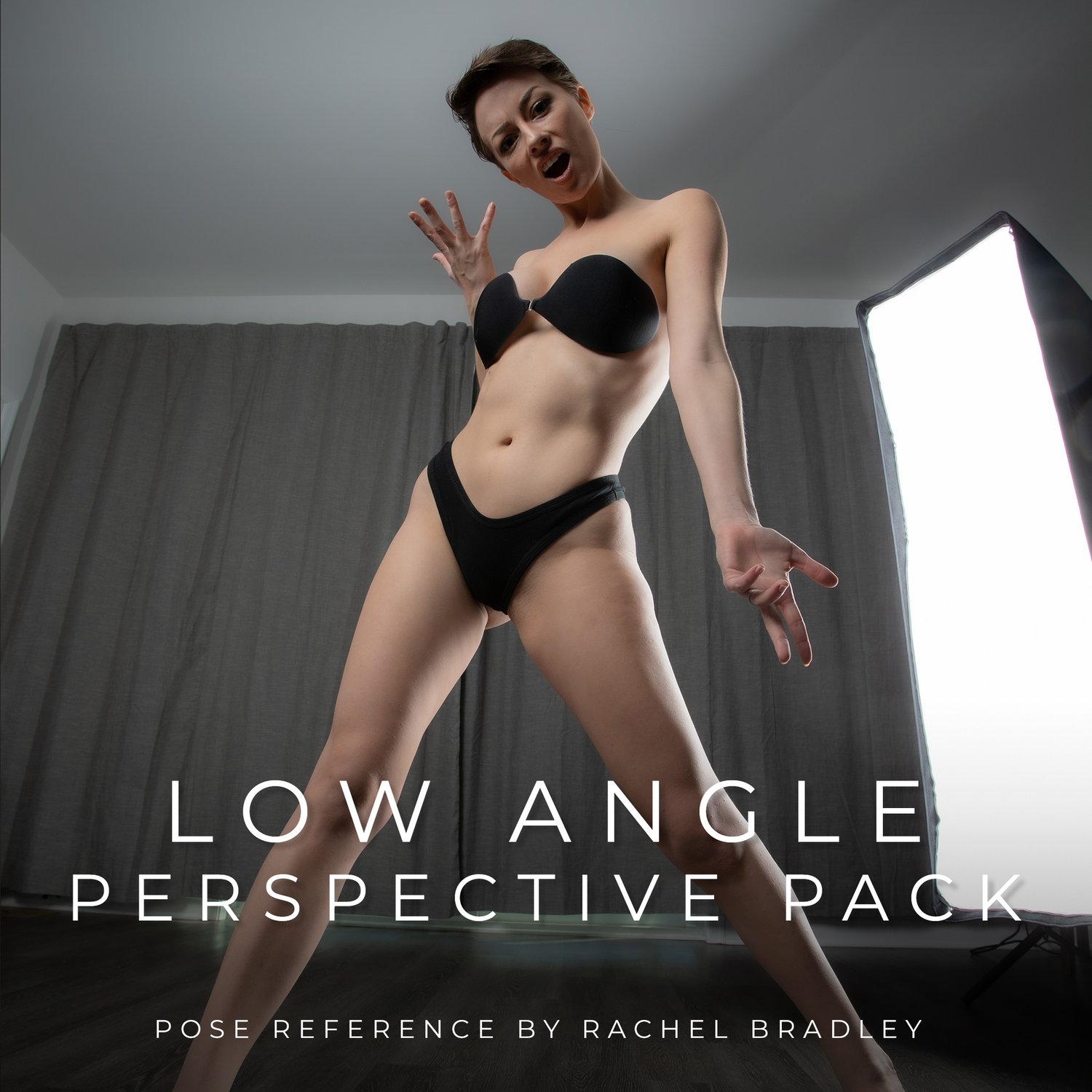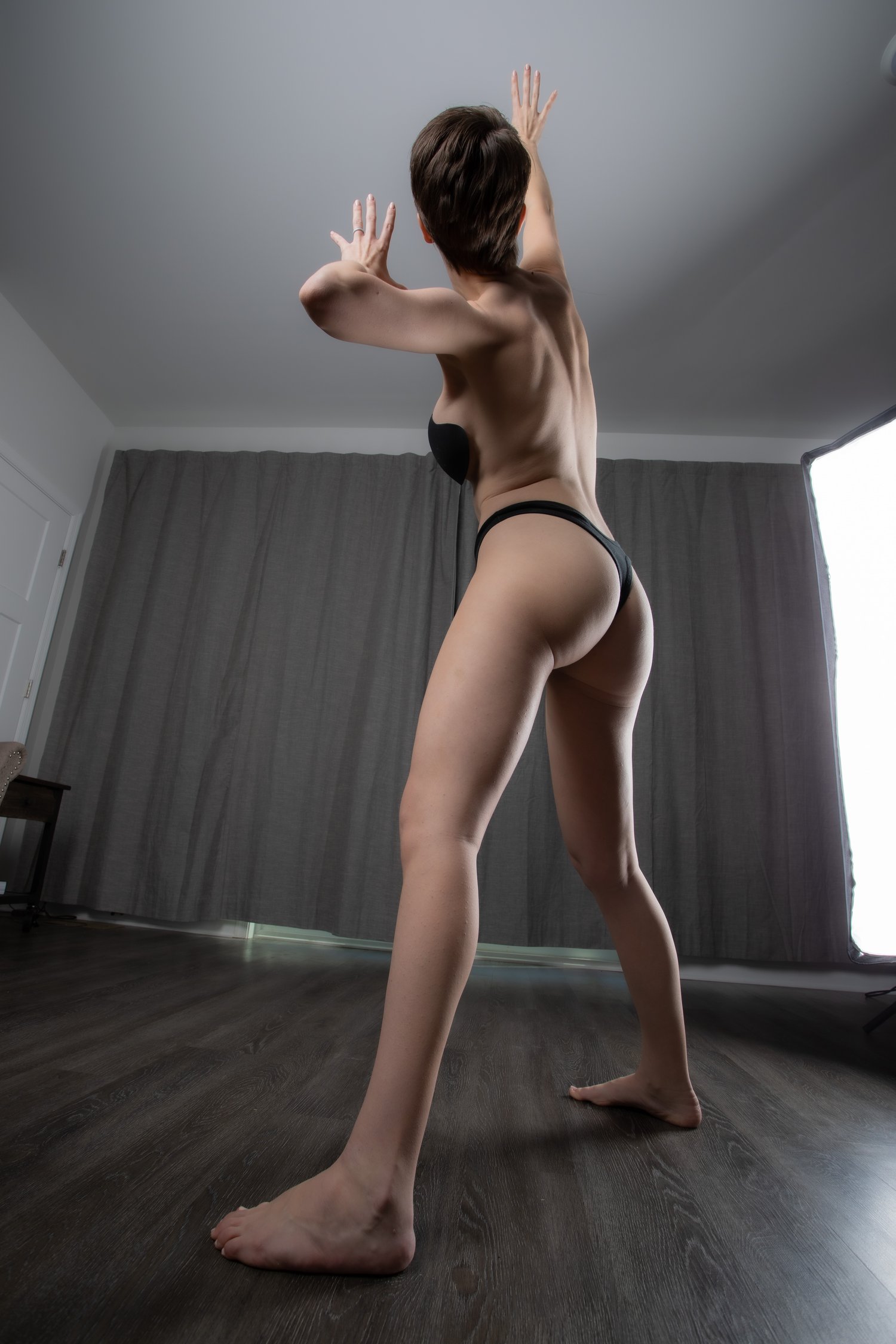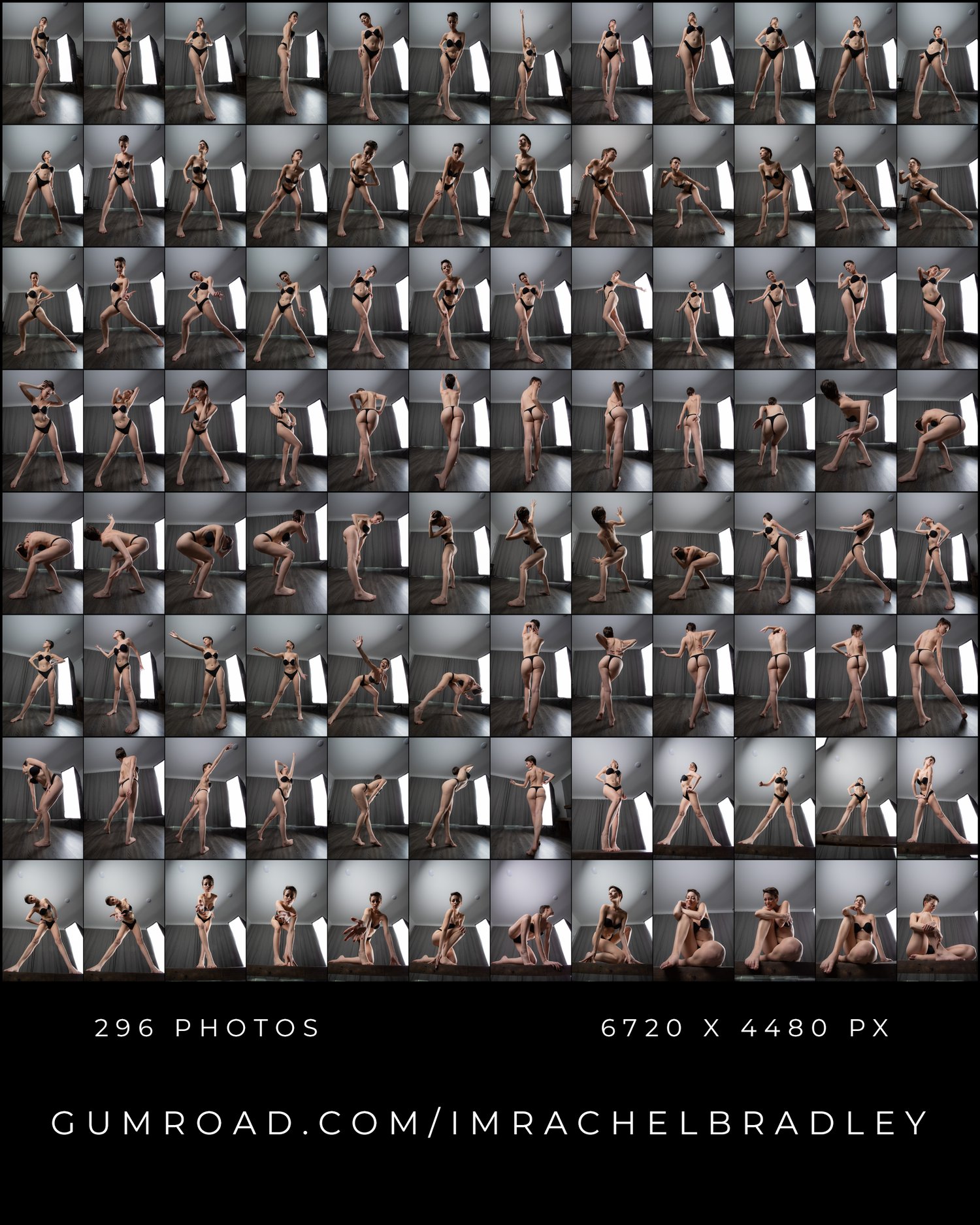 Low Angle Perspective Pack - Pose Reference for Artists
Pay what you want:
(minimum $7.00)
296 high resolution reference images for use in your personal and commercial work.
--
Perspective! Oh no! It's OK- I got you covered!
By popular demand, I put together these dramatic shots with a focus on perspective from a low angle (sorry, no cookies for guessing what pack comes next...).
The fisheye lens exaggerates the perspective, so it's much easier to see the effect of distance and foreshortening. I had a lot of fun channeling my inner manga character with some of these poses!
--
While credit is not required, I love to see how you use my photos and share your creations with my followers! Tag me on Instagram (@imrachelbradley).
--
Two folders are included in this purchase:
Standard Resolution- 4000px  by  2667px
Full Resolution- 6720px  by  4480px
--
Licence Information:
This license does not cover redistribution of any kind, but if you get in touch, we can arrange a licence that's suitable for you. If you're an artist, teacher, school, studio, or anyone with a vision to collaborate, drop me an email at rachel@imrachelbradley.com!