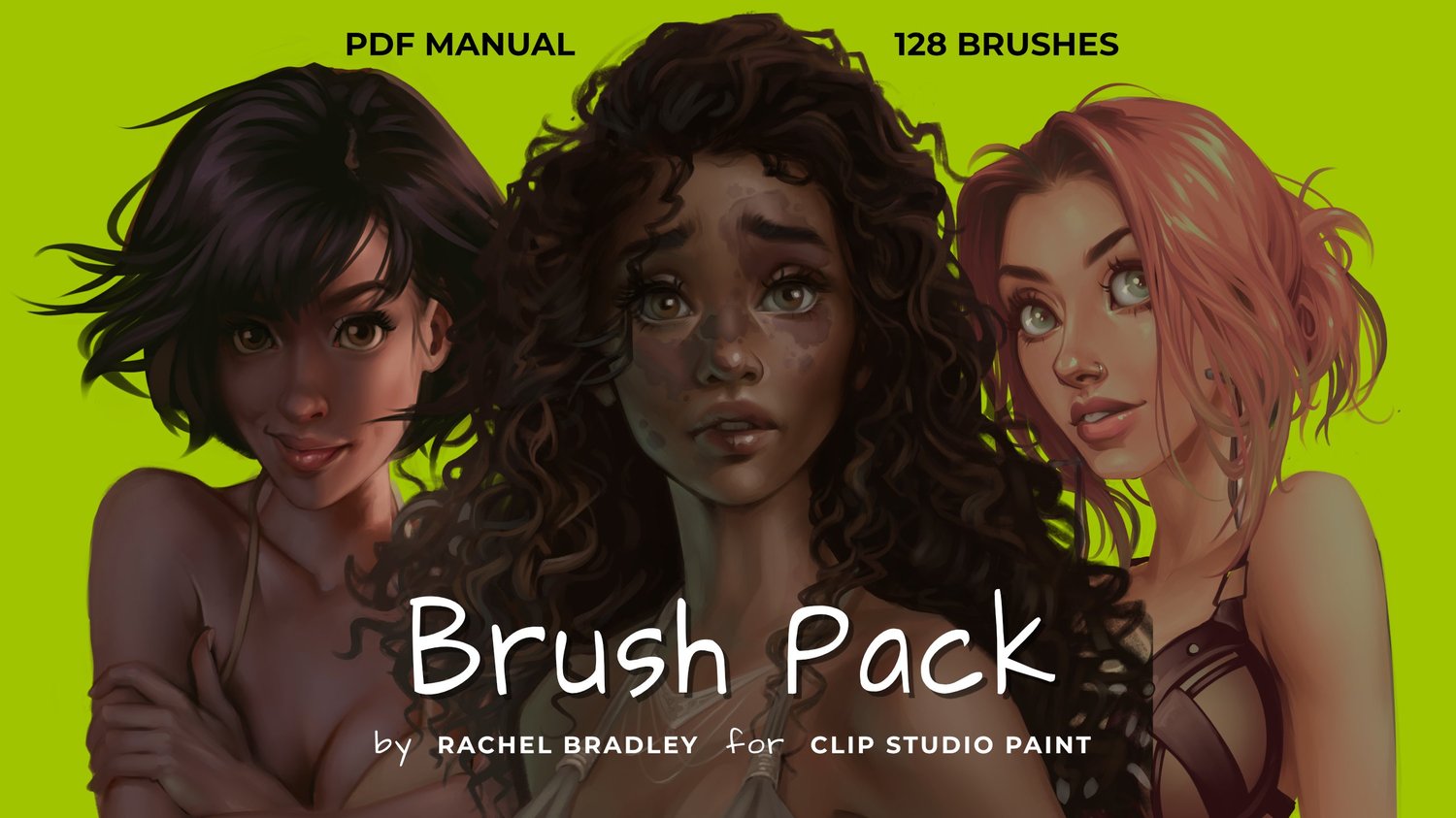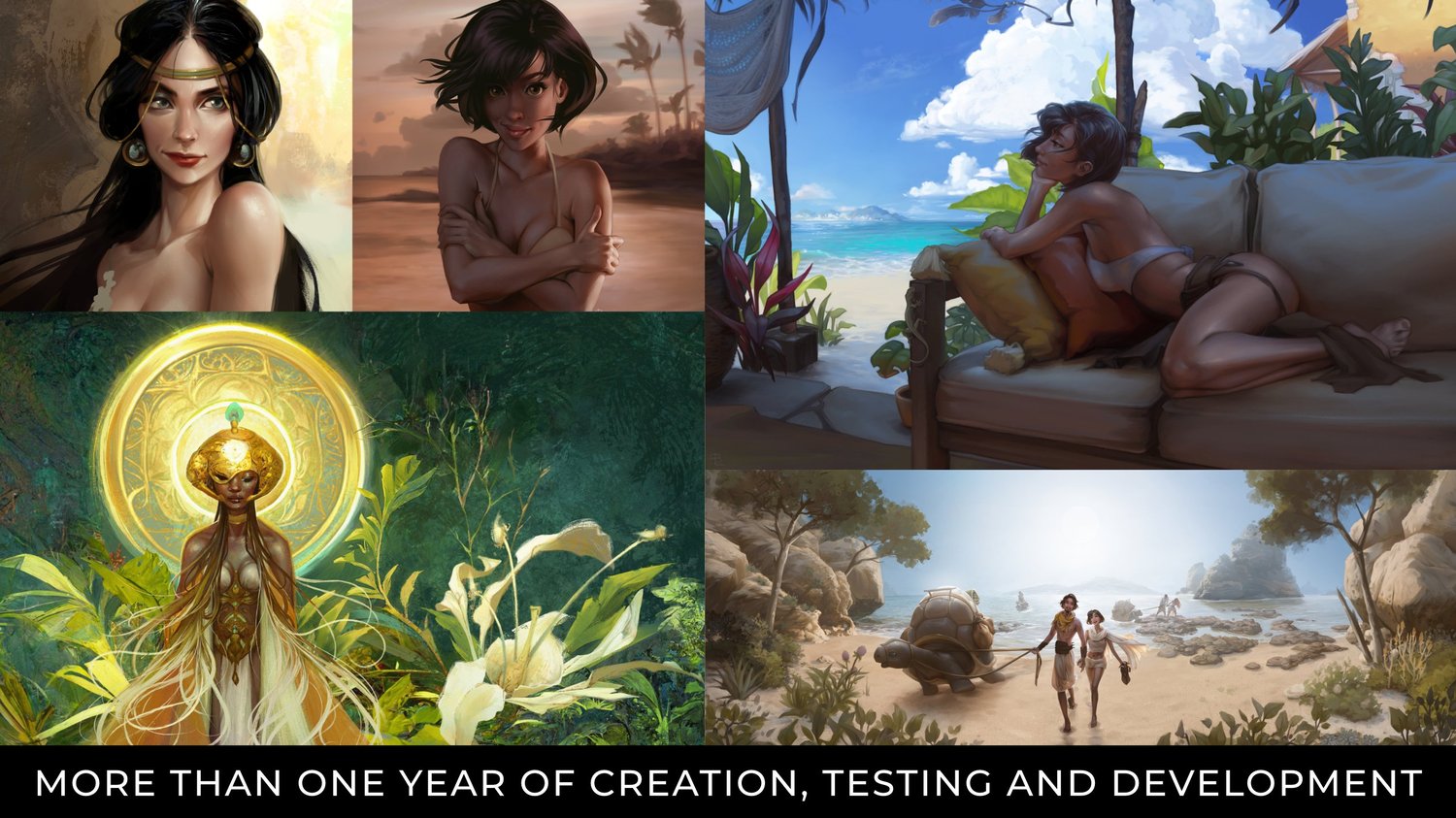 || Clip Studio Paint || - Brush Pack by Rachel Bradley
This brush pack is my full toolkit for Clip Studio Paint and contains every kind of brush you need to produce professional quality artwork!
I can't tell you how many hours I've poured into this brush pack (but it's at least 500 o_o). It's truly been a labour of love, with 18 months of testing, development and refinement. My style has flourished this past year in large because of the brushes I've been able to develop using Clip Studio Paint's gorgeous brush engine, and now I'm sharing that with you!
If you are only interested in a a particular part of this set, you can buy it individually. Or, if you want to make a massive savings, you can buy all 128 brushes (worth $46) for half the price!
Highlights
Advanced colour mixing lets your brush strokes blend as you paint them, picking up existing colours and dragging them
Dozens of texture brushes to break of flat, bland areas of your paintings
Master the painterly look with brushes samples from real oil paints
Duo-toned brushes let you paint with more than one colour at once, achieving amazing realistic paint strokes
Sets
Essentials

28 brushes
Core brush set
What I use for most of my basic painting!

Noise

8 brushes
Diverse mini-set
Noise textures

Texture

32 brushes
Create beautiful finishing effects

Drawing

10 brushes
Recreate traditional drawing techniques

Painting

23 brushes
Advanced brush set
Painterly brush effects

Duo Tones

27 brushes
Advanced brush set
2-toned brush tips for easy paint effects!





Also included in your purchase is a 13 page PDF manual to help you get the most out of your new brushes!
Why Clip Studio Paint? Do you have these brushes for Photoshop or Procreate?
I have found the brush engine of Clip Studio Paint to be more to my liking than Photoshop and Procreate. Having spent extensive hours in all three, CSP feels the most intuitive. No other program comes close to such buttery smooth blending, and oh boy, I am a sucker for butter.
I do not have this set available for any other software, I'm afraid, because I don't use any other software.
But CSP is insane quality for value and they offer a free trial, too. After 14 years spent in Photoshop and 2 years spent in Procreate I never thought I'd switch away but once I tried it, I never looked back.
If you are interested in giving them a go, check it out for free here!