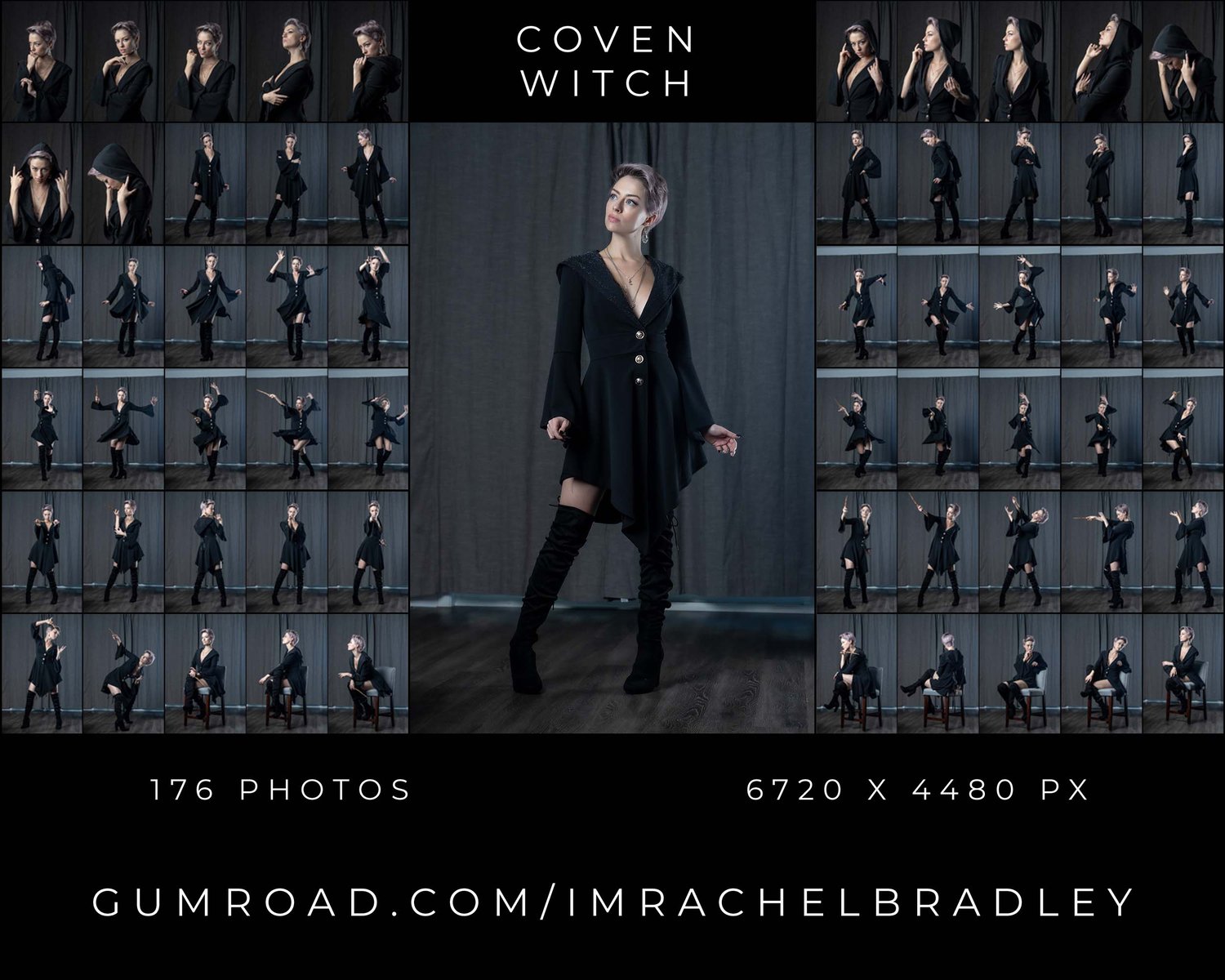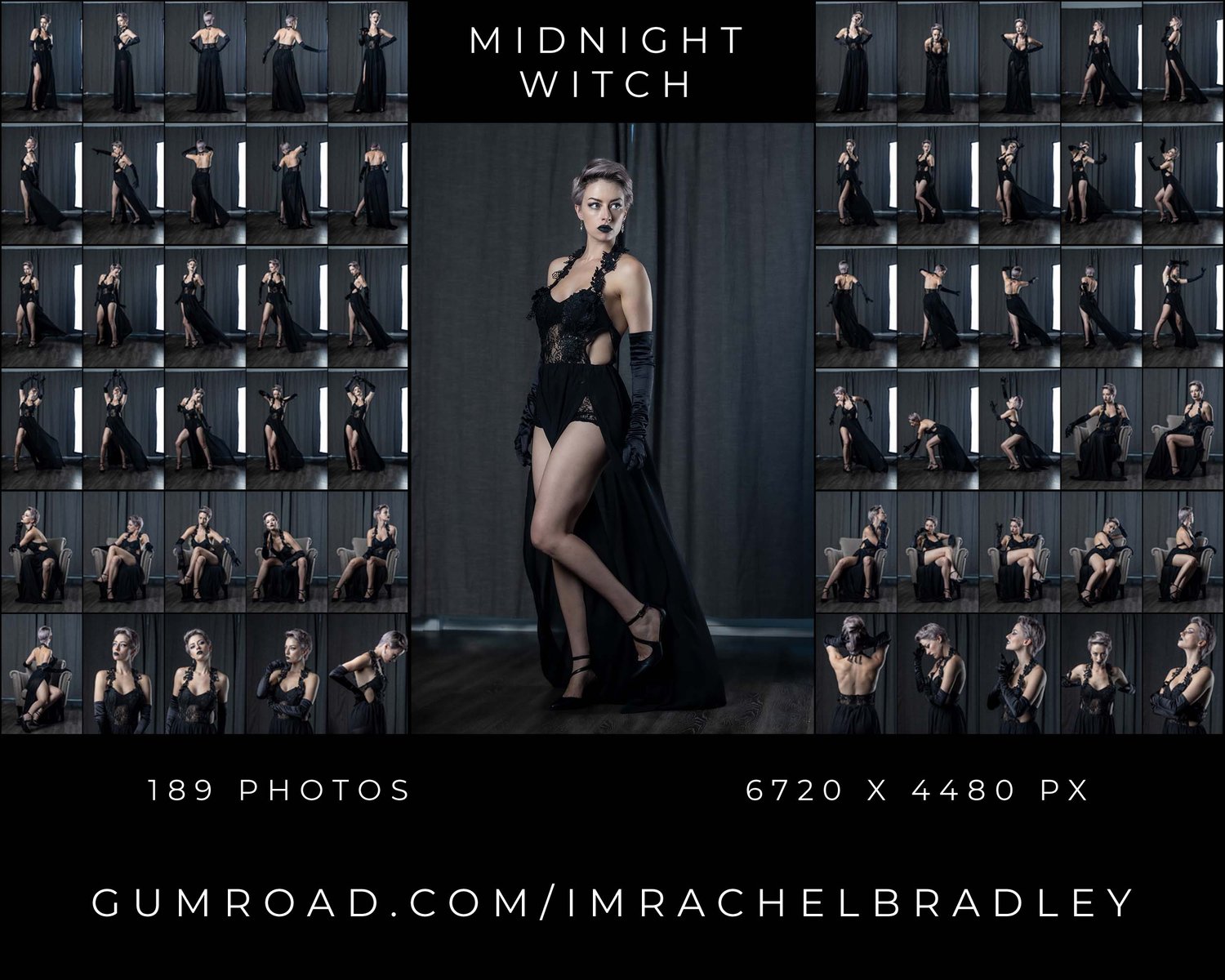 Witches - Pose Reference for Artists
535 high resolution reference images for use in your personal and commercial work.
--
T'is the season... to get spooky 💀
Returning to darker themes to help you with those Halloweeny art pieces, this pack offers 3 different witchy outfits for you to choose from (or, if you decide you don't want to have to choose, you can buy all 3 as a bundle and save!).
First we have the Fae Witch- ethereal, ritualistic, channeling the energy of the lunar goddess. Black or white? Nature does not take sides.
Then we have our Coven Witch- with billowing sleeves, flowing skirts and dynamic wand-work, this outfit evokes the feeling of classical witches of fairytales.
And last is the Midnight Witch- undeniably dark, poised and powerful. A mere look is all that's needed to fall prey to her spells.
Fae Witch- 170 photos
Coven Witch- 176 photos
Midnight Witch- 189 photos
Bundle and Save- 535 photos
--
While credit is not required, I love to see how you use my photos and share your creations with my followers! Tag me on Instagram (@imrachelbradley).
--
Two folders are included in this purchase:
Standard Resolution- 4000px  by  2667px
Full Resolution- 6720px  by  4480px