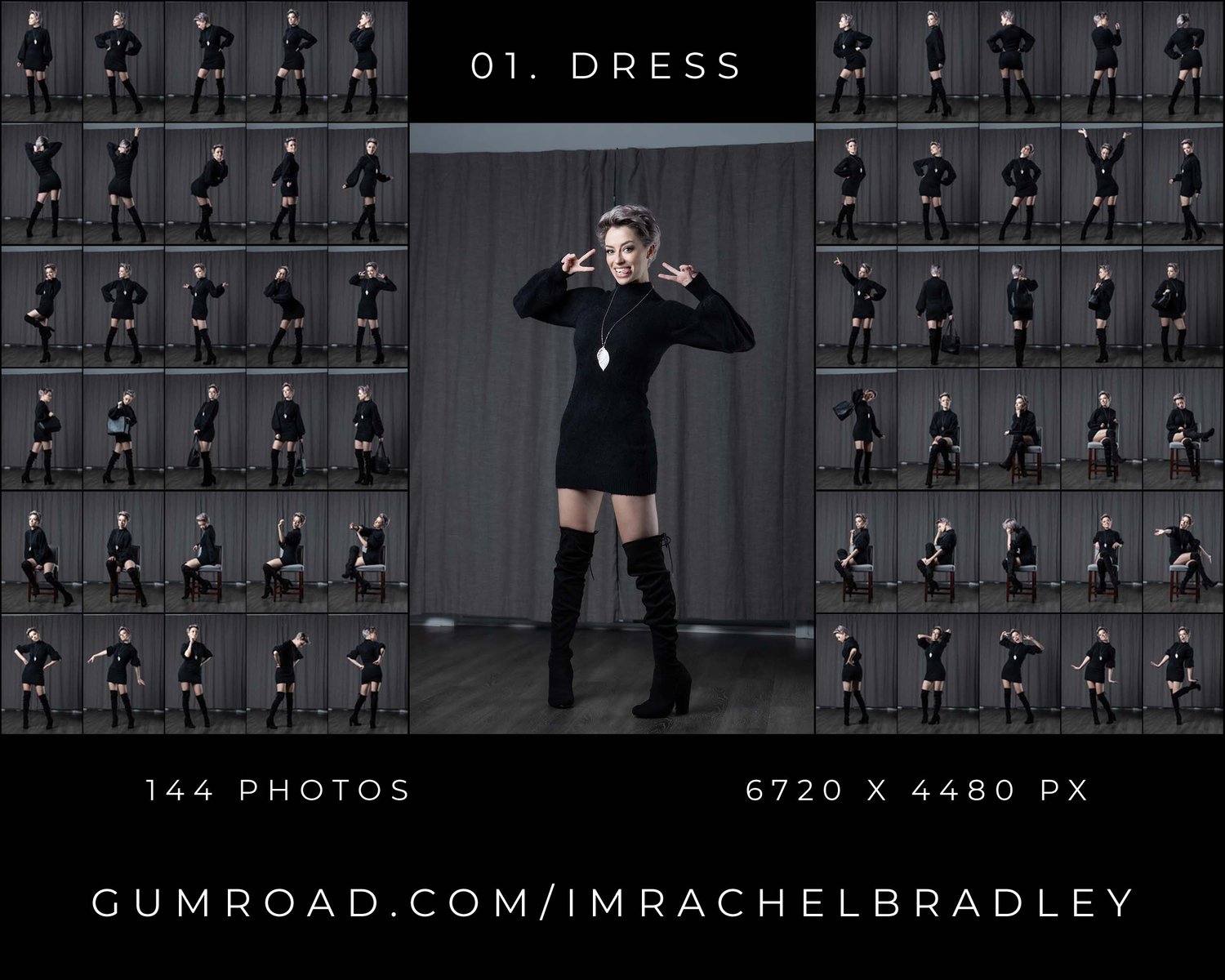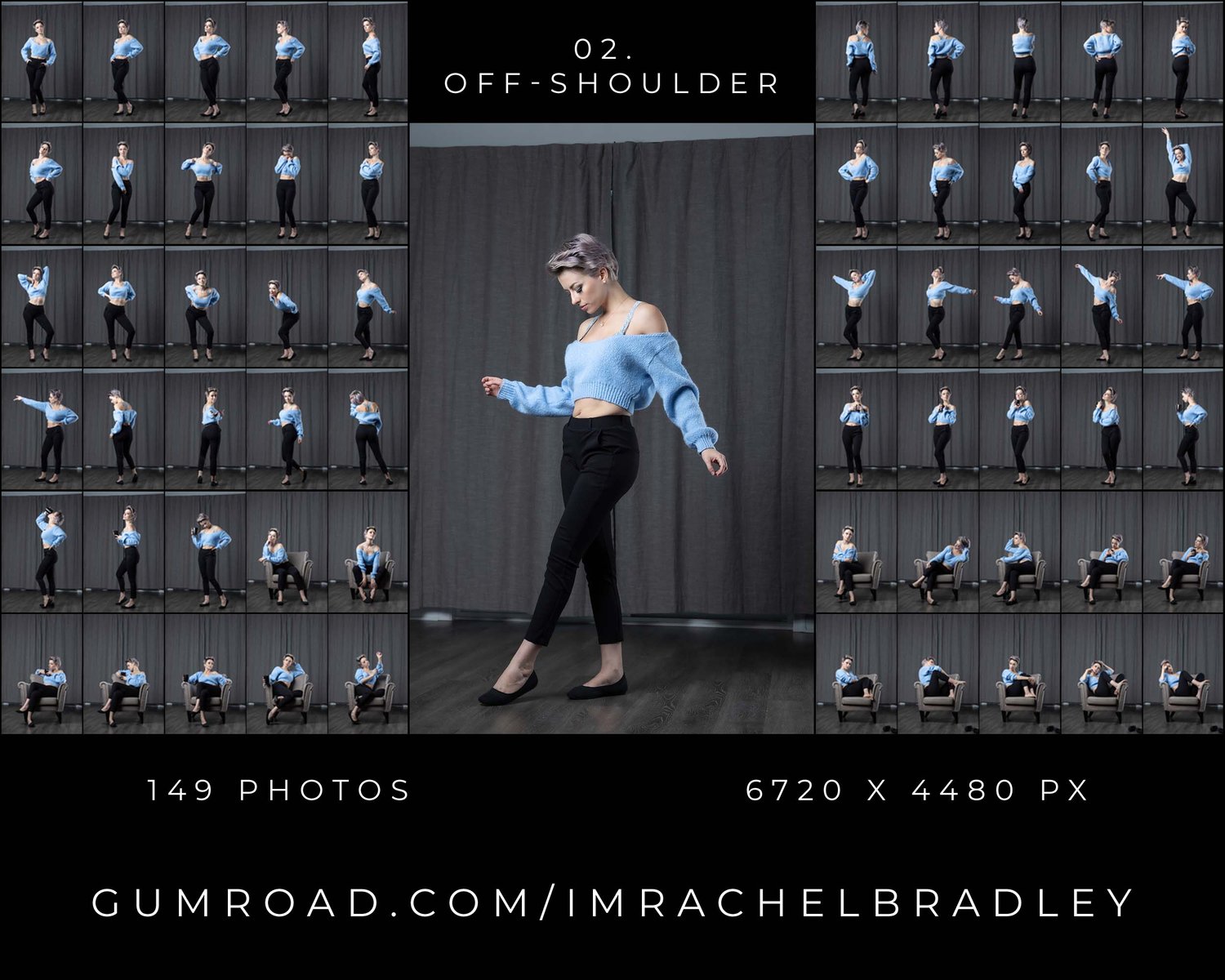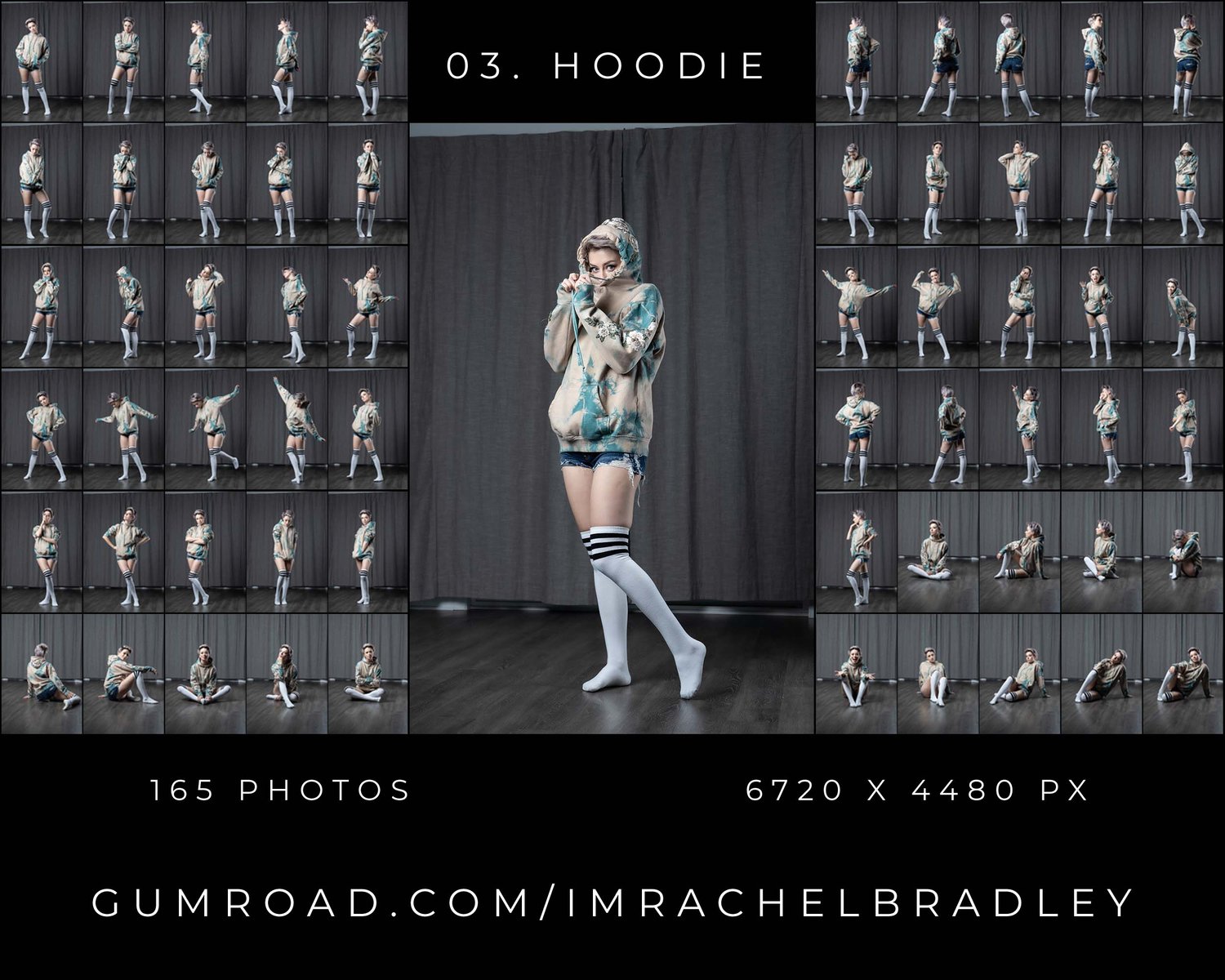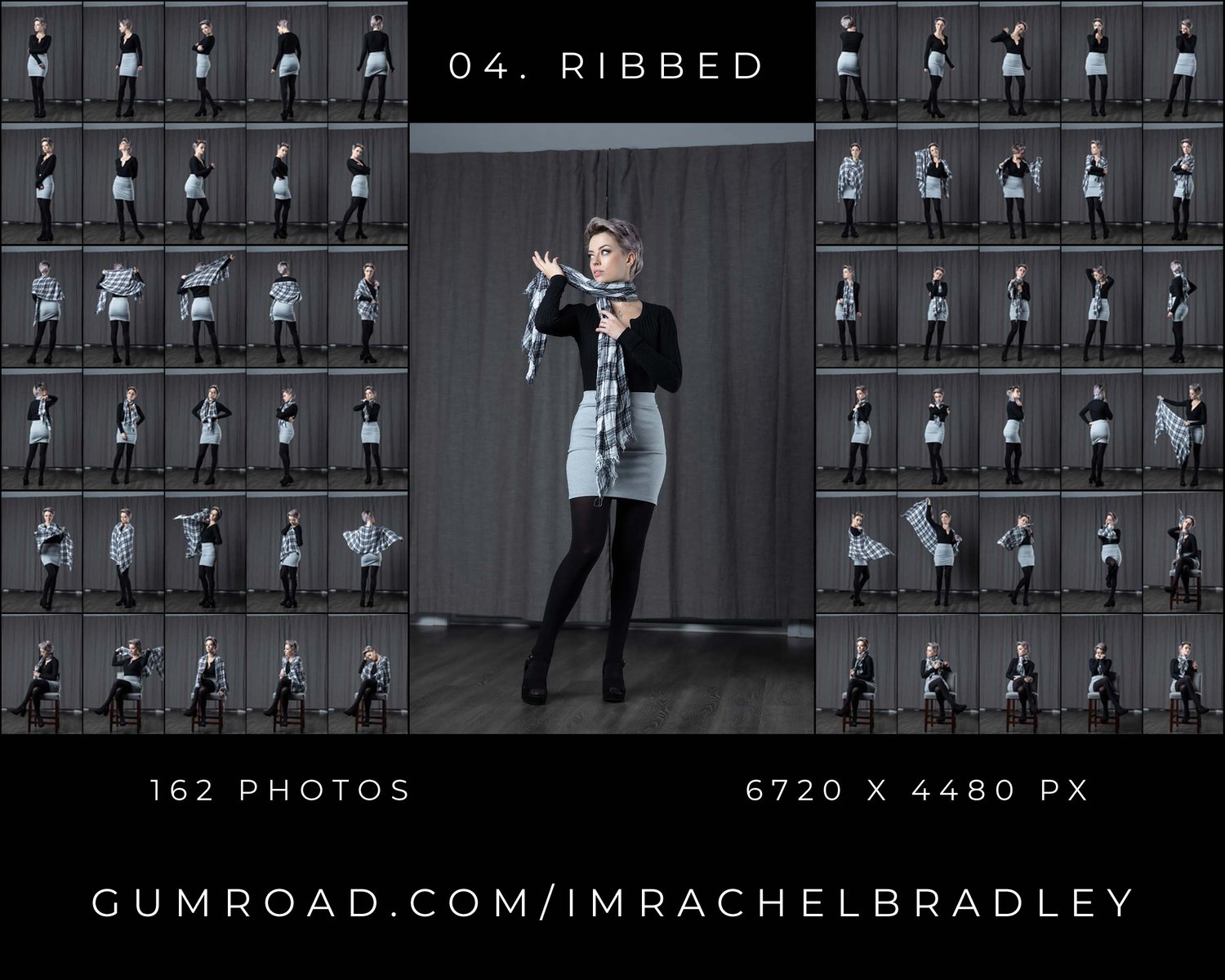 Fashion Packs |Sweaters| - Pose Reference for Artists
795 high resolution reference images for use in your personal and commercial work.
--
This week we return to my everyday series, with a seasonal appropriate focus on sweaters! Embrace the colder weather with these chunky, cosy oufits. It's so interesting to see the ways heavier fabrics produce different folds from lighter fabrics and this pack will be super helpful in learning how to add a sense of weight to your garments.
You can buy individual outfits for $3, or all for for $12 (that means you get one for free!).
01. Dress- 144 photos
02. Off-shoulder- 149 photos
03. Hoodie- 165 photos
04. Ribbed- 162 photos
05. Turtleneck- 175 photos
Bundle- All 795 photos (get one pack free when you buy all together)
--
While credit is not required, I love to see how you use my photos and share your creations with my followers! Tag me on Instagram (@imrachelbradley).
--
Resolution: 6720px  by  4480px