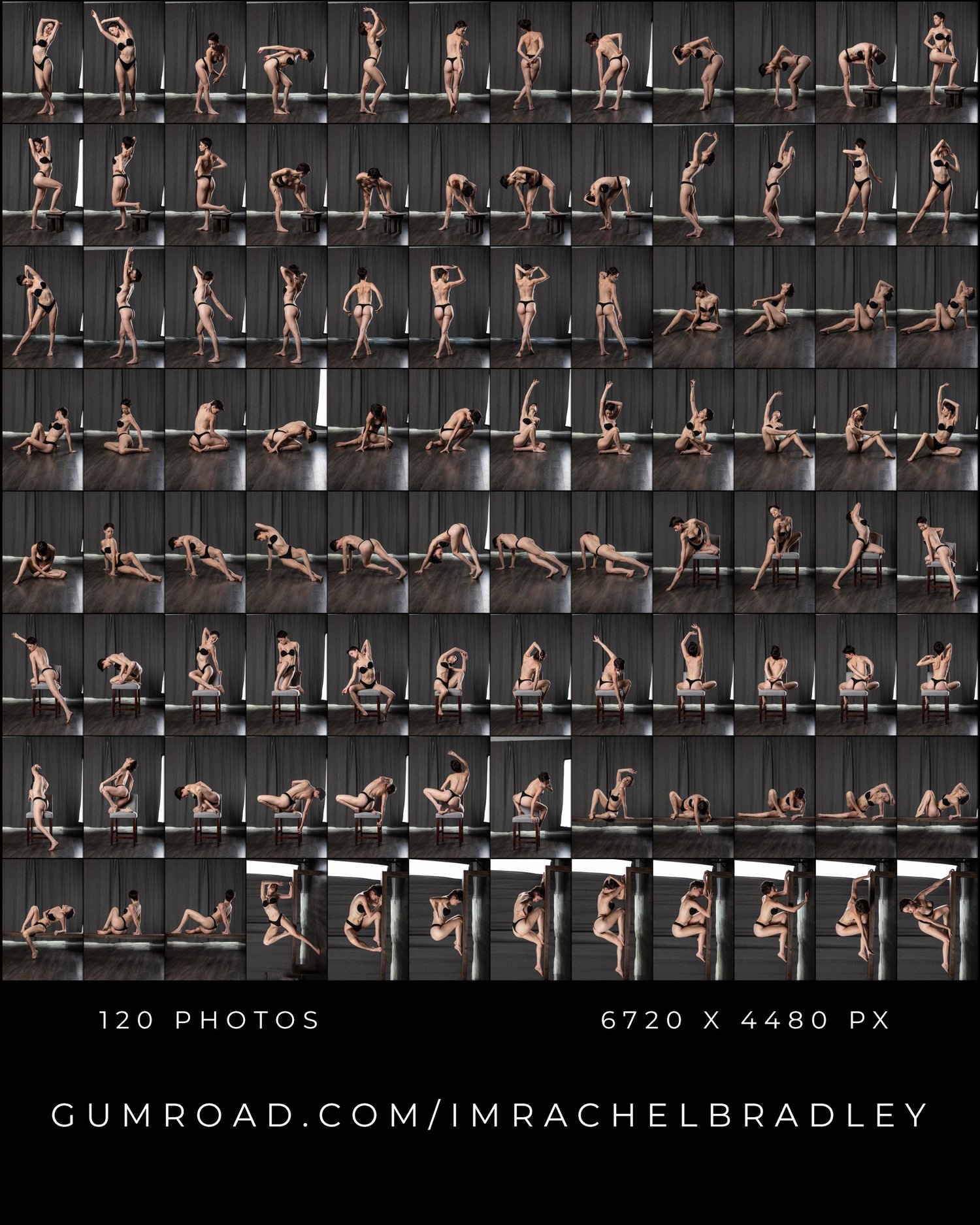 Gesture - Pose Reference for Artists
Pay what you want:
(minimum $7.00)
120 high resolution reference images for use in your personal and commercial work.
--
Gesture is a huge part of figure-focused art. Learning how to bring energy and dynamism into a figure while remaining true to the original spirit of the pose and not mangling the anatomy is something we all aspire to, and something that we will forever be learning to balance!
I created this pack to help with that. Level up your gesture skills with this dedicated pose pack! The poses are intended to create interesting shapes and curves to challenge your shape design, while the lighting and high resolution will help you figure out the anatomy and ensure you aren't misinterpreting it (anyone else spent too much time zooming into cool-but-blurry images on Pinterest, trying to figure out if that's a shadow or a tattoo? ;_;)
--
While credit is not required, I love to see how you use my photos and share your creations with my followers! Tag me on Instagram (@imrachelbradley).
--
Two folders are included in this purchase:
Standard Resolution- 4000px  by  2667px
Full Resolution- 6720px  by  4480px
--
Licence Information:
This license does not cover redistribution of any kind, but if you get in touch, we can arrange a licence that's suitable for you. If you're an artist, teacher, school, studio, or anyone with a vision to collaborate, drop me an email at rachel@imrachelbradley.com!