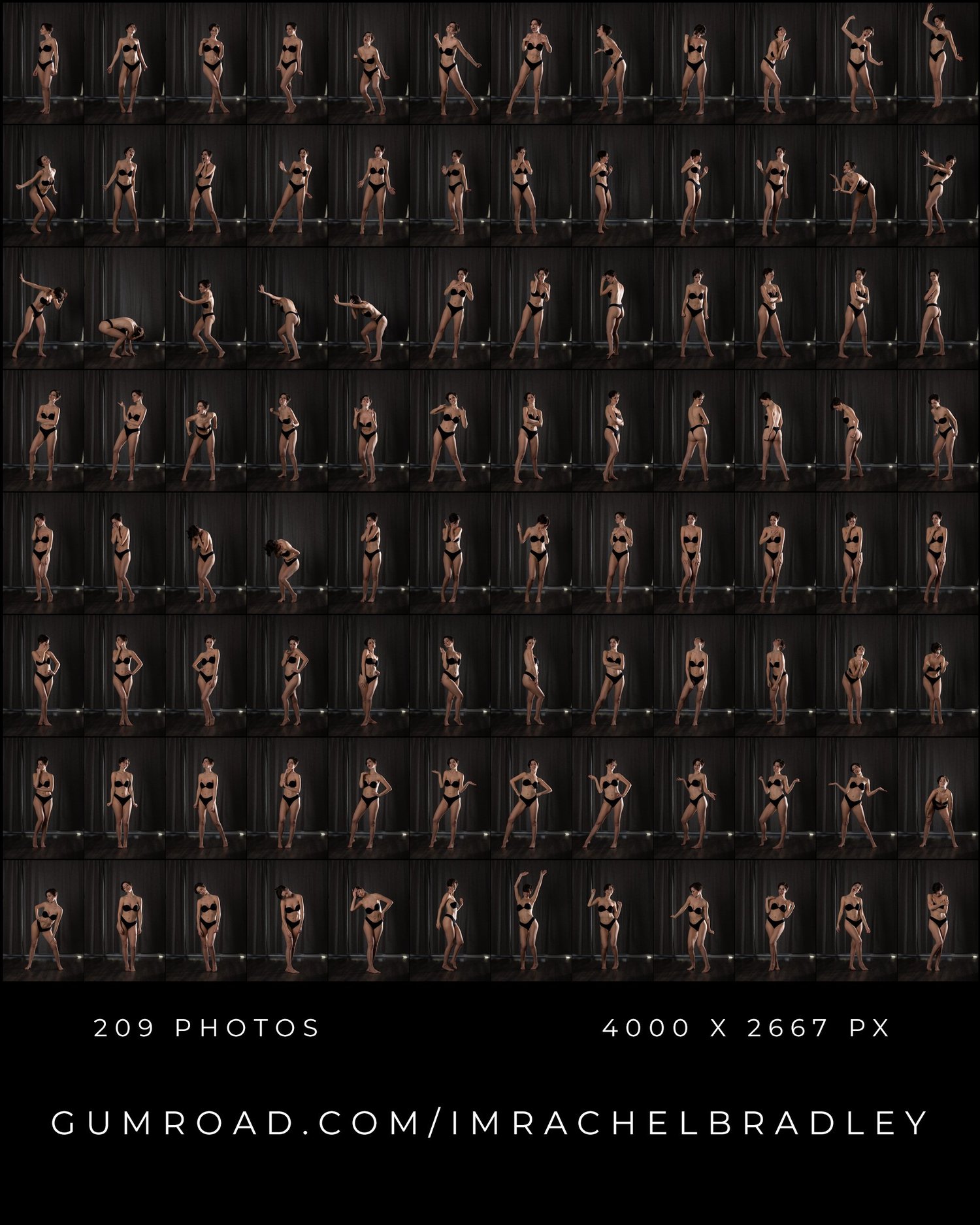 Full Body Expressions - Pose Reference for Artists
Pay what you want:
(minimum $9.00)
209 high resolution reference images for use in your personal and commercial work.
--
This pack is all about emotion and gesture, both subtle and exaggerated. Studying the ways in which we carry our feelings through our body- the twists and tilts and shifts in weight- will make your figures more solid and believable and will breathe life into your poses, both from reference and imagination.
These photos make for wonderful gesture studies and will get you thinking about the ways you can push your poses to the next level!
(they're also pretty great if you just want to laugh at me being a goofball)
--
While credit is not required, I love to see how you use my photos and share your creations with my followers! Tag me on Instagram (@imrachelbradley).