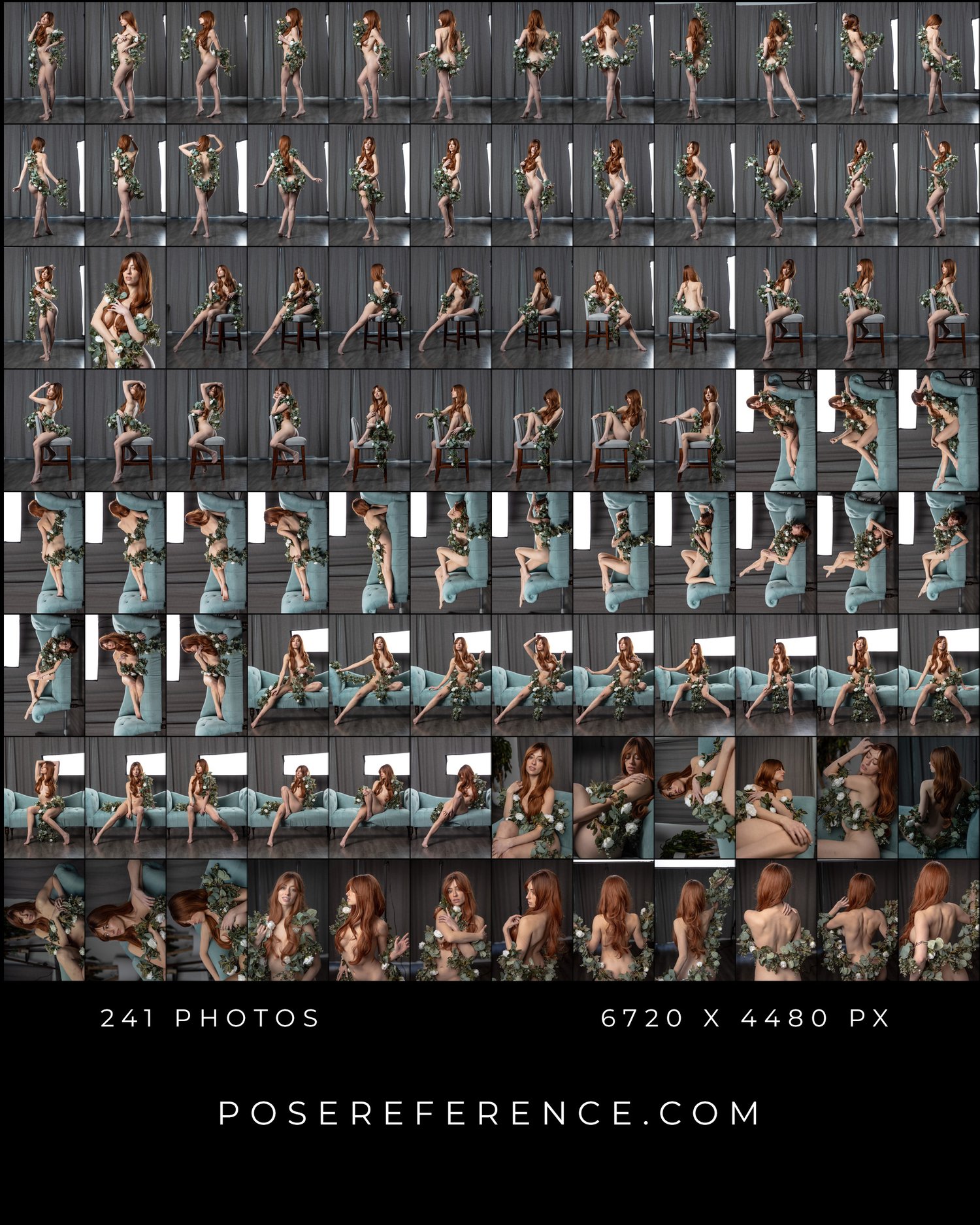 Vine-Covered Nude - Pose Reference for Artists
Pay what you want:
(minimum $57.00)
 241 reference images
 high resolution 6720px by 4480px
 for personal and commercial work
---
It is with much nervous excitement that I share my latest, most daring and (in my opinion) most compelling reference pack to date!
For as long as I've been making reference, then spurred on by the success of my Classical Figure pack (nude but for a well-placed piece of fabric), I've dreamed of making this one. There's something about the entwining of nature around the human form that us artists go mad for.
...But of course, I've been wracked with doubt, wondering where the line is, scared of putting myself out there like this. It's often our greatest work that takes the most from us to create, and this one took more courage and more time than any other pack. The shots are candid, personal and, of course, much more revealing than anything I've ever shared, but I knew it was worth it to make a collection I'm truly proud of, that I know will excite and inspire many of you.
Thank you for supporting me, whether financially or with your generous words, and helping me develop not only the courage but the skillset to give this pack my everything, just as it deserved.
---
Please note: I have gone to great lengths to remove anything I felt was explicit. This is in part to protect myself and in part to keep this pack available to more people.
---
While credit is not required, I love to see how you use my photos and share your creations with my followers! Tag me on Instagram (@imrachelbradley).